Sunday, 15 June 2014
June 17th
7:30pm
vs. Make it Drizzle



June 24th
8:30pm
vs. RamRod



July 1st
No Game
Independence Day week



July 8th
7:30pm
vs. T-Unit



July 15th
6:30pm
vs. Los Peloteros



July 22nd
6:30pm
vs. Return of the Jedi



Friday, 9 April 2010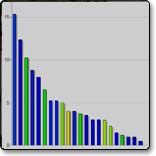 Significantly inspired by Hoopdata.com the Os present some radicool new statistical analysis of the Os' player performance over time.

Click through to view the data.
Wednesday, 23 April 2008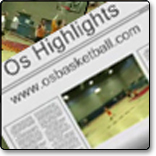 Are you an Os fan unable to attend all the games you'd like? You now have an oppurtunity to view highlights from selected games with the long awaited opening of the Os Multimedia Page.

Just click on the link and see some of your favorite Os doing their thing.
Read more...
Wednesday, 23 April 2008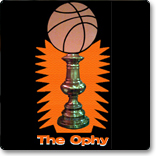 Visit the Hall of the Ophy. The Hall documents many of the great O game achievements both on and off the court.
Read more...